Well, I am embarrassed to admit that even a company who specializes in websites and technology can have its own technological glitches. In our case, our contact form was broken, sending legitimate requests to spam and/or not properly notifying my email. Thankfully, I caught the error.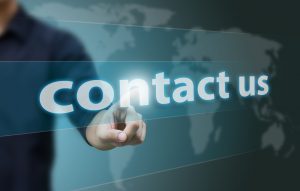 As such, we've upgraded our contact form using the premium plugin Gravity Forms. For use on this website, we kept it as simple as possible, but Gravity Forms itself is amazingly customizable to create just about any conceivable type of online form. There are even a sizable list of add-on plugins for it that allow for payment processing, crm integration, email list integration, and more.
On to the good news, though. I've purchased a developer license to use Gravity Forms, so moving forward, any website designed by Grayshark that utilizes forms will be done using a fantastic premium form plugin, far above and beyond any free option. Additionally, if you'd like an estimate on installation, setup, and converting your old broken forms to Gravity Forms, feel free to click that contact link up there and we'll get you an estimate.