Grayshark Server Upgrade & New Plans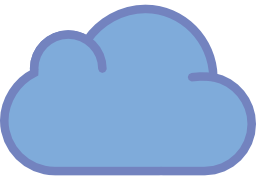 Milwaukee, WI – As a result of our continued website hosting growth, Grayshark LLC has two exciting hosting-related announcements. First and foremost, we have upgraded our servers to better handle our growing client-base and provide faster load times to all of the websites we host. To expand upon our new hosting capabilities, we are also now offering Premium and Enterprise tiers of hosting to provide our clientele with far more than basic web hosting.
In addition to an increase in hard disk space and allotted bandwidth, the Grayshark LLC web server has also received a boost in memory. These improvements will not allow for the expansion of the hosting business, but more importantly the memory improvements will improve page loading times across the server, benefiting all current accounts.
Grayshark LLC's new hosting tiers allow clients who are looking for more than just basic hosting to enjoy a more managed experience with their website. For $80 per month, Premium hosting clients will enjoy prioritized support, an hour each month of included tweaks and minor changes to the website as needed, and Grayshark will monitor and run all WordPress core and plug-in updates. For clients looking for more, a custom Enterprise quote may include management of Google Apps for Work, Google AdWords campaign management, SEO services, or other customized needs.
With these upgrades to our servers combined with our new premium hosting offerings, Grayshark LLC continues to improve its technology offerings to the Milwaukee area.
For more information:
Grayshark LLC
Milwaukee, WI
414-301-1110
graysharkllc.com