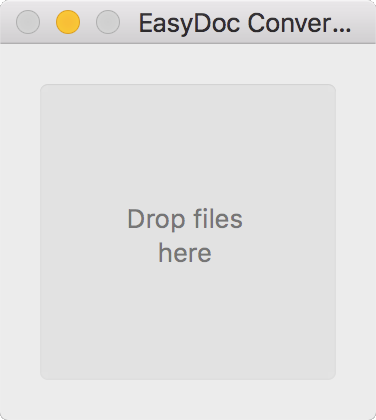 Watch out, folks! There's a new piece of malware out there affecting Macs. It masks itself as a fake document converter called "EasyDoc Converter.app", but opens up infected computers to complete remote control, including the camera. Yes, that's as serious as it sounds. Discovered by Bitdefender Labs, it has been dubbed 'Backdoor.MAC.Eleanor'. It's capable of infecting virtually any Mac laptop or desktop newer than 2007, so chances are if your Mac is newer than that it will be vulnerable.
On to the good news, though. Most major anti-malware packages for the Mac have already updated their virus and malware databases to be able to detect and remove Backdoor.NAC.Eleanor, and Apple will likely quietly update Mac OS X's baked-in anti-malware to block it outright sometime soon. If you are concerned that your computer may be infected, Grayshark LLC recommends Malwarebytes. It's free, simple to use, has a very small footprint, and stays up to date with the latest Mac malware.
To put things in perspective for any Windows users out there or those interested in switching to a Mac, this is the second major new Mac malware discovered this year.